So yeah, people are pissed about their favorites not qualifying (still gutted over EstoniaL) and are posting about what's possibly wrong with [insert country here]'s musical tastes and how great entries are ignored. The little issue is that the opinion of the fandom doesn't represent the opinion of the general audience.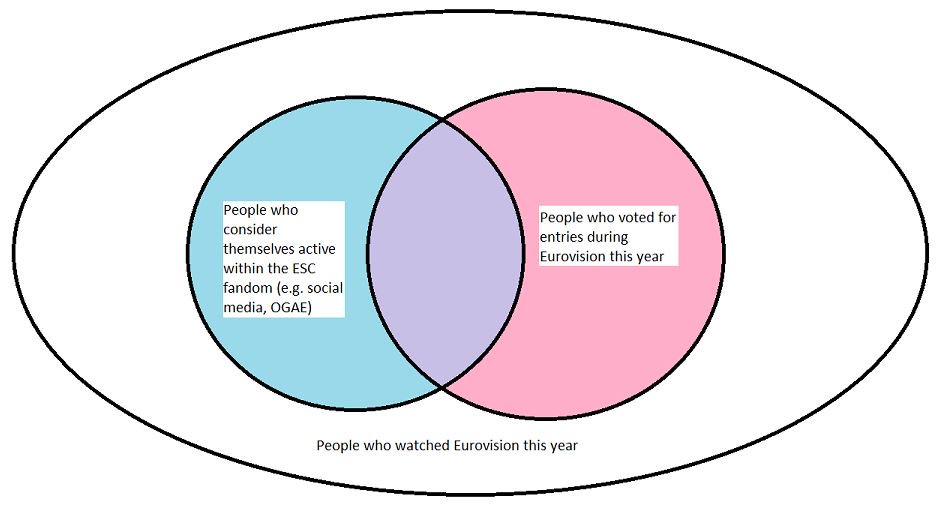 For starters, not every person watching Eurovision votes. If someone's phone doesn't have a sim card from a country participating in the contest, they can't vote. Or if someone is watching from a nonparticipating country (so much for voting in the USA), they can't vote. Then there are some people who are able to vote, but they don't.
And even if every person in the fandom who was able to vote put in their 20 votes, the scores would still differ from YouTube's "top 42 based on 1500 rankings" (given that this was accurate in the first place), due to the casual voters. They don't follow the contest from the beginning of national final season; they just turn on the TV at 21:00CET, and they listen to each song for the first time. Instead of taking a few weeks for a song to grow from bottom 10 to top 5 in their rankings, it all depends on those three minutes.
I'm still annoyed about the ESC bloodbath semifinal results, but it's time to move on to the next semifinal and save all the complaining for after the 14th…